I have never seen a Lag B'omer parade specifically, but recognized immediately that it was the Lubavitcher community, and though I am neither a Lubavitcher nor an Orthodox Jew, I was glad to see them. It made me smile to simply to see Jews being Jews in contemporary Kishinev.
---
Hundreds of people partook in this year's variety of Passover celebrations. The atmosphere of the holiday was already felt in the synagogue a few days before the holiday began. Matzohs were distributed to the many Jews who had requested. The men had the opportunity to don the Tefillin, with the assistance of the student Rabbis. On the 14th of Nissan (March 30th), they did the traditional burning of the Chametz in the backyard of the synagogue. As the Pessach preparations took place, the excitement and anticipation for the upcoming holiday was palpable.
---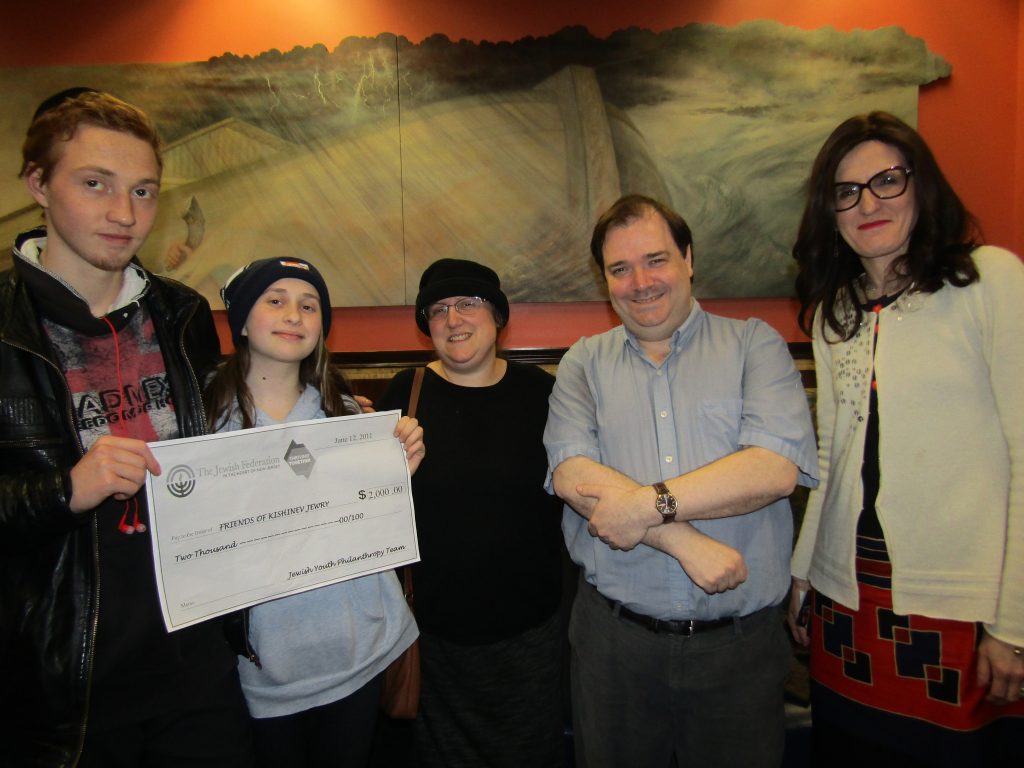 When Alyssa Panga, 13, and her half-brother, Garrik Sementin, 18, arrived in New York from the Republic of Moldova, at the end of February to attend Chabad's C-Teen Convention, their visit was a dream come true not only for the teens themselves, but also for a group of students at the Frisch Yeshiva High School in Paramus, whose efforts had made it all possible.
---
Marking the Moldovan Independence Day, Rabbi Zushe Abelsky met the president of Moldova, Mr. Igor Dadon. Rabbi Abelsky blessed the president with much continued success with his work, especially with all the recent developments in Moldova. The president took great interest in the Jewish community of Moldova.
---